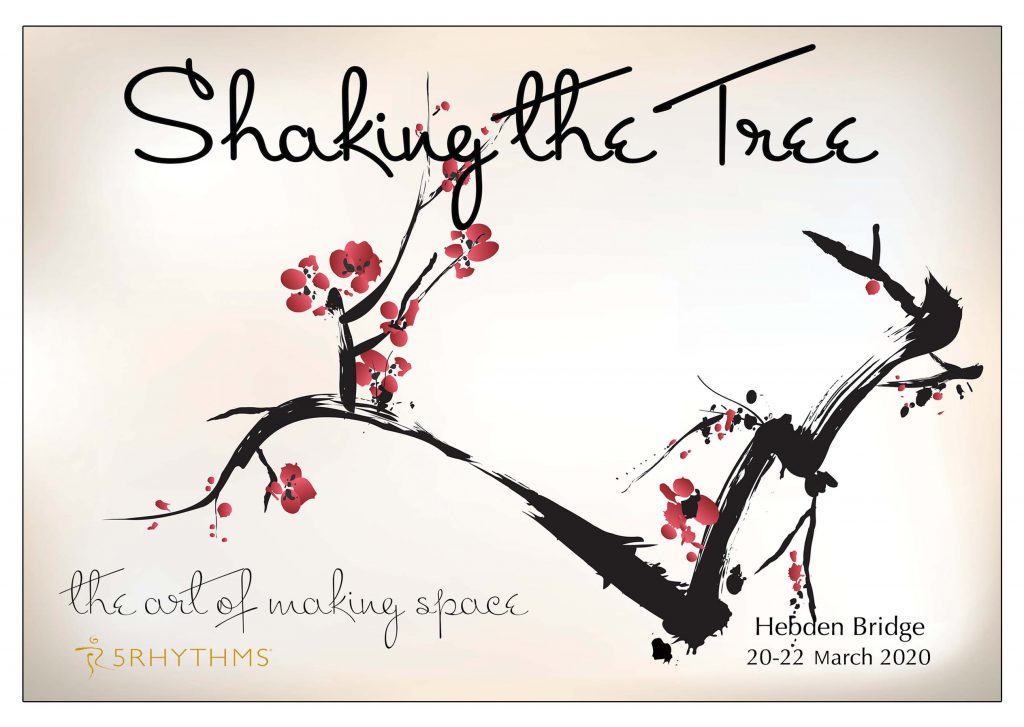 " the art of creating space"
Theme
During our weekend together we will dive deeper into the Divine Rhythm of Chaos.
The element of this rhythm is water and like water the rhythm has many forms and shapes. The dance of all these different forms and shapes leads us into a more spacious place in our body and mind. It is in this place where we can experience unlimited possibilities, relaxation and growth.
A perfect start to the spring season!
Early bird £125,-
Late Bird £160
Only Friday night £25,-
Booking Details
The whole weekend early bird booking and paying before 1st March £125
Late bird £160
If you only come for the Friday night it's £25
Transfer a non-refundable deposit of £45 to reserve your spot
20% discount for 5RTA members
The price includes a choice of two delicious homemade, vegetarian/vegan soups, with local bread for Saturday and Sunday lunch. A range of hot drinks will be available throughout the weekend.
Bookings and details: Gavin Lee dancefree5r@gmail.com
Schedule
Friday 20 March 19:00 – 22:00
Saturday 21 March 11:00 – 18:00
Sunday 22 March 11:00 – 17:00.
Venue
The Birchcliffe Centre
Birchcliffe Road
Hebden Bridge
West Yorkshire
UK
HX7 8DB
www.birchcliffecentre.co.uk
Hebden Bridge has a range of accommodation available and AirBnB is a good way to check out the options. Please check in with Gavin if you require budget accommodation c/o a local dancer as we might be able to help.
There is an independent hostel right next to the venue!
www.hebdenbridgehostel.co.uk